Curator medical collections at Rijksmuseum Boerhaave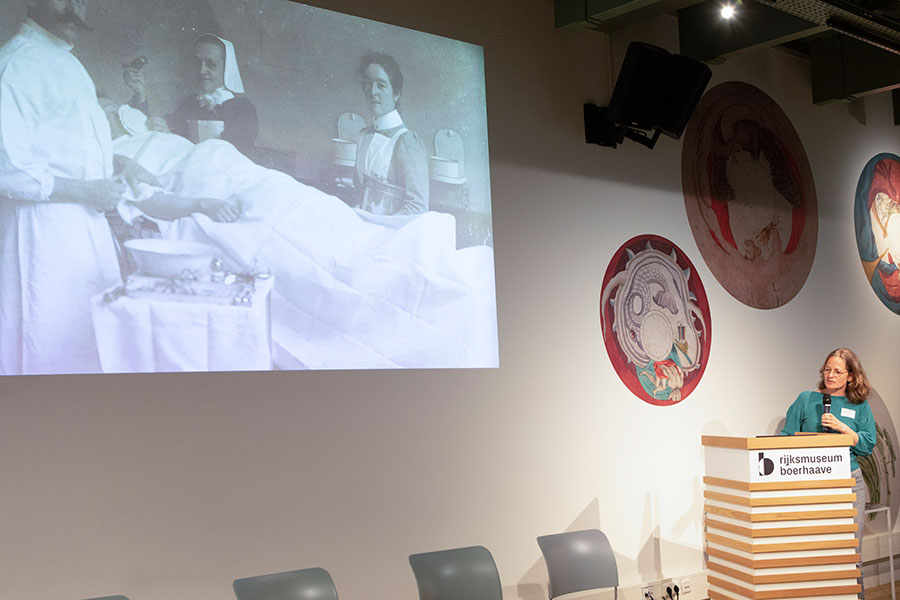 Biography
Dr. Mieneke te Hennepe is curator medical collections at Rijksmuseum Boerhaave, the National Museum for the History of Science and Medicine in the Netherlands. She curated exhibitions and projects on epidemics, skin, anorexia & obesity, pharmacy, future foods, and the Dutch history of medicine. She contributed to the renewal of the medicine galleries at Rijksmuseum Boerhaave, which received the European Museum of the Year Award in 2019. Mieneke is also Assistant Professor at Leiden University Medical Center where she teaches medical history. Her PhD thesis 'Depicting Skin: Visual Culture in Nineteenth-Century Medicine' was awarded with a Research Prize of the Praemium Erasmianum Foundation. In her current research she focuses on the role of material culture in modern (bio)medicine, and on museum ethics and visual representation. She is especially engaged with the implementation of social history of medicine in the museum context.
Publications
Dissel, J. T. van, Everdingen, J. J. E. van, Graaf, A. A. van de, Hennepe, M. te, Steenbergen, Jim van (eds). (2020) Help, ik ben besmet!: zijn we voorbereid op de volgende uitbraak van infectieziekte X? Den Haag: Stichting Biowetenschappen en Maatschappij (BWM). https://www.biomaatschappij.nl/product/help-ik-ben-besmet/
Hennepe, Mieneke te (2016), 'Private portraits or suffering on stage: curating clinical photographic collections in the museum context', Science Museum Journal, Science Museums and Research, 03-08-2016. http://journal.sciencemuseum.ac.uk/browse/issue-05/private-portraits-or-suffering/
Hennepe, Mieneke te (2014), '"To preserve the skin in health": Drainage, bodily control and the visual definition of healthy skin 1835-1900', Medical History, 58, 3: 397-412
Hennepe, Mieneke te (2012), 'Of the Fisherman's Net and Skin Pores. Reframing Conceptions of the Skin in Medicine 1572-1714', in: Horstmanshoff, M., King, H. and C. Zittel (eds) Blood, Sweat and Tears: The Changing Concepts of Physiology from Antiquity into Early Modern Europe, Amsterdam: Brill, 523-548.
Hennepe, M. te (2007). Depicting skin. Visual culture in nineteenth-century medicine. Universiteit Maastricht. (PhD thesis)