Independently established photographer, autonomous/documentary/portrait. Arnhem, The Netherlands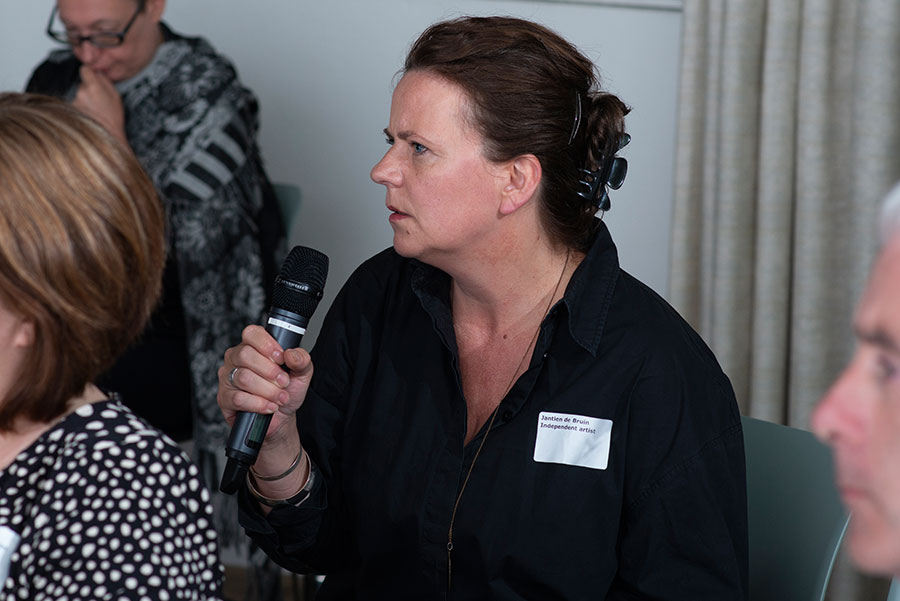 Biography
A number of themes are recurring in Jantien de Bruin's work. Security, memory and loss play a major role in her photographic and cinematic work.
They are snapshots that often have a nostalgic, melancholic impression. Atmosphere is an important aspect here. That is not to say that the images are always intimate. They are often a mixture of intimacy and detachment, of a personal and also universal feeling.
These themes seem romantic, but the visual language of de Bruin gives them an uneasy feeling and creates an intangible field of tension.
Publications
2021 : Flow Magazine, Sister Love
2021 : Volkskrant publicatie, Sister Love
2021 : Podcast Flow, Tijd voor de Geest
2021 : Fd Publicatie, Natuurdromen
2020 : Sister Love, boek eigen beheer
2019 : Onze Wijk, book
2016 : PS Camera, Museum Hilversum-PhotoQ
2016 : Volkskrant, PS Esther Kroon
2006 : Dikken Kat en Kolderveen, photobook
2004 : Onder het zichtbare schrift, photobook
Shows
2021 : Podcast Tijd voor de Geest, Flow
2020 : Sister Love, Museum van de Geest, Haarlem, november 2020-2030
2020 : Ontmoet Arnhem, Rozet, Arnhem
2019 : Brief aan jou, onderdeel tentoonstelling en publicatie ONZE WIJK, Arnhem
2018 : PS Esther Kroon, Lux Filmtheater, Nijmegen
2018 : De zusjes Otten, documentaire uitgezonden bij Omroep Gelderland
2016 : PS Esther Kroon, PS Camera, Museum Hilversum
2016 : De Zusjes Otten, Dudok, Arnhem
2016 : Opsteker, Museum Arnhem/Rozet, Arnhem
2015 : CODE 5, Buitenplaats Koningsweg, organisatie CODE ROOD, Arnhem
2014 : Escape, galerie Contemporary Matters, Haarlem
2014 : Dikken Kat en Kolderveen, Diehl, Arnhem
2013 : Shelter, Cocomat Arnhem
2013 : Buitengewoon, Noorderlicht, Drenthe
2011 : Het Groene Woud, de Compagnie, Veghel
2009 : LandEscapes, CBK Tiel
2009 : Gimme Shelter, Cobra museum, Amstelveen
2007 : LandEscapes, Spaanse Huis, Fotofestival Naarden
2007 : LandEscapes, CBK 'sHertogenbosch.
2006 : Dikken Kat en Kolderveen, galerie 32-34 te Amsterdam
2005 : Dikken Kat en Kolderveen, Nijeveen